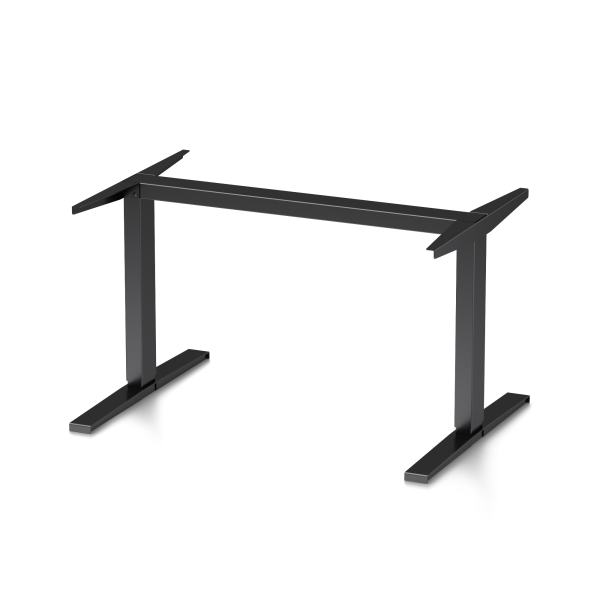 The choice of different top supports and leg base designs enables an individual product configuration. Besides the easy assembly, the price-performance ratio is one of the strengths of the clever product range. The adjustment range lies at 70–120 cm.
Hubert Motor
With Hubert Motor offers attractive sit/stand options with electrical height adjustment. With an adjustment speed of 40 mm/s, a noise level < 50 dB and a maximum desk load (including top) of 100 kg, Hubert Motor provide a practice-oriented comfort. Both sit/stand solutions are optionally available with collision protection or additional sensor technique in order to ensure a comprehensive safety.
Hubert Lift
Through its gas spring technology, Hubert Lift offers an infinite height adjustment without electric power. The maximum desk load (including top) is 100 kg. The ease of use of Hubert Lift is unique: an optionally available adjustment mechanism allows a user friendly adaption of the gas spring strength according to the actual desk load (load margin approximately 30 kg).
Manufacturer: Veyhl / Material: Steel powder-coated / Weight: 30.0 kg / Made in Germany