WALL Display Board
Designed by Michel Charlot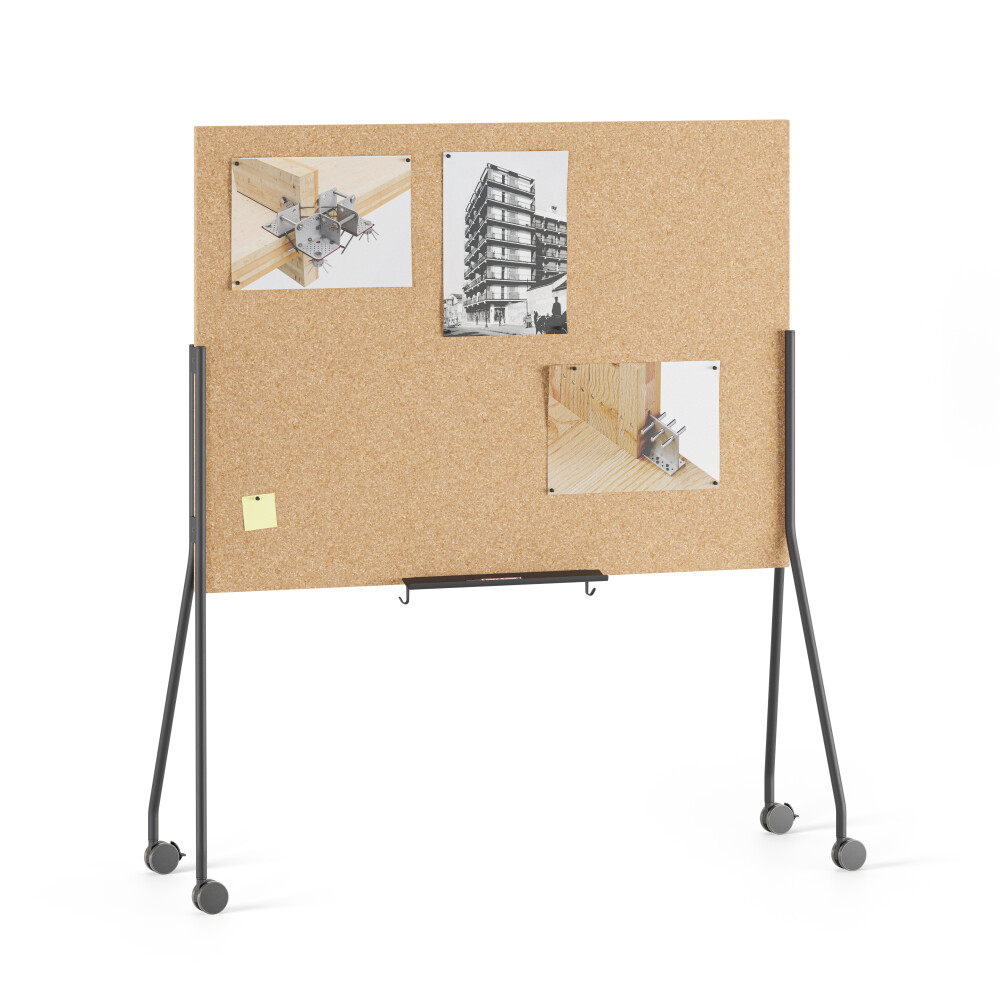 WALL is a free-standing double-sided notice board on wheels designed by Michel Charlot.
Customise the display to fit office and domestic settings by choosing between a black or white writing surface or a pinnable corkboard. Resistant to scratches and ghosting, the white and black surfaces can be written on with standard dry and wet-erase markers. These variants can also be used for magnets. The cork version, instead, is a perfect partition to pin notes or printed graphics.
The WALL panel is supported by black powder coated steel stands, which allow the board assembly in either horizontal or vertical positions. Suitable for any floor, the lockable easy-glide castors let WALL be easily moved and secured in position. WALL tray can be purchased separately as an add-on to WALL for extended functionality. Its use is especially recommended for landscape board configuration.
Manufacturer: Faust Linoleum / Designer: Michel Charlot / Material: Stands: Powder coated steel. Cork board: Birch multiplex with cork cover on both sides and edges. White and black boards: Poplar multiplex with magnetic HPL cover on both sides, edges in ABS. Castors: Polyamide with Polyurethane Band / Weight: 41,2 kg / Details: Needs assembly / Dimensions: Horizontal assembly: H180 x D162 x W51 cm, Vertical assembly: H180 x D122 x W51 cm. Board size: 150 × 110 cm / Manufactured in Germany and Italy