Low and Lower
Designed by Michel Charlot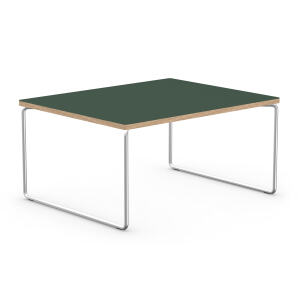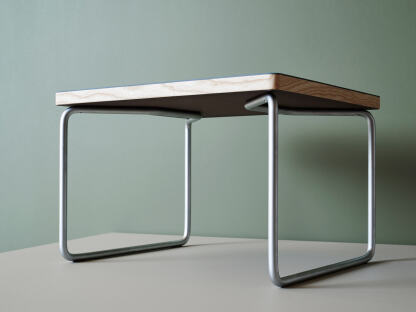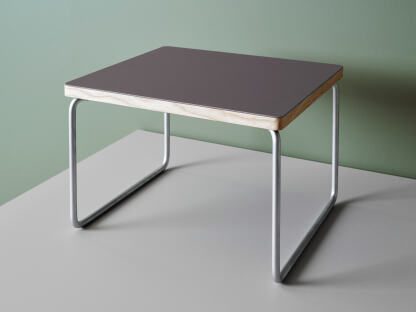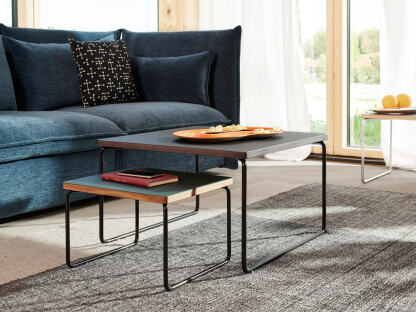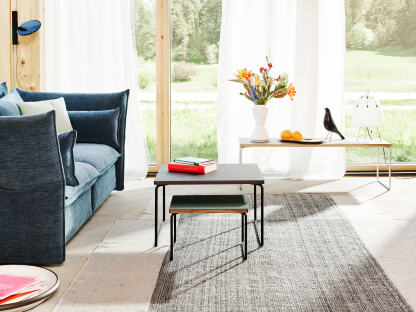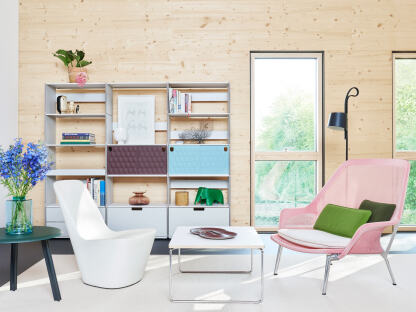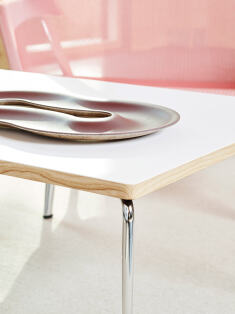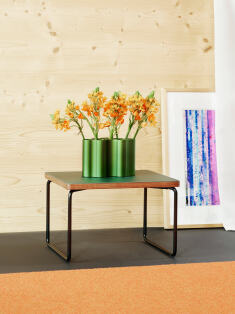 Low & Lower is a product line of side tables designed by Michel Charlot exclusively for Faust Linoleum. The combination of the Linoleum surface, the front edge in solid wood and the refined metal frame merges within this product family to a discreet elegance, fitting perfectly in all kinds of room ambience.
Furniture Linoleum from FORBO consists of sustainable raw materials such as linseed oil, resin, wood and limestone colour flour and nature-identical pigments. These ingredients provide a non-shiny, pleasantly warm and fine haptical surface. The front edges of the side tables are made of real wood such as ash, oak and walnut tree which makes it look even more valuable. Each table leg is made of a strong steel wire fitting together with the linoleum to form a perfectly tuned appearance.
You can choose between the metal finishing: Chrome shiny, Chrome matt and Black shiny. The product line consists of the side tables "Low" with a height of 37 cm and "Lower" with a height of 27 cm which can be ideally combined.
The side tables are very versatile – they can be used as a bedside table, in private living spaces as well as in reception areas and offices. Low & Lower side tables are available in 4 Linoleum colours, 4 front edges and 3 different colours of the table legs. You can freely design your custom-made side table, to fit ideally to your own and individual space.
Manufacturer: Faust Linoleum / Designer: Michel Charlot / Material: Steel powder-coated or chromated, linoleum, plywood, real wood edge / Made in Germany
The free linoleum sample set
Get your sample set with all original linoleum colors and two exemplary edges and experience the unique feel of the natural material
Order now