Sinus Trestle (Set of 2)
Designed by Daniel Lorch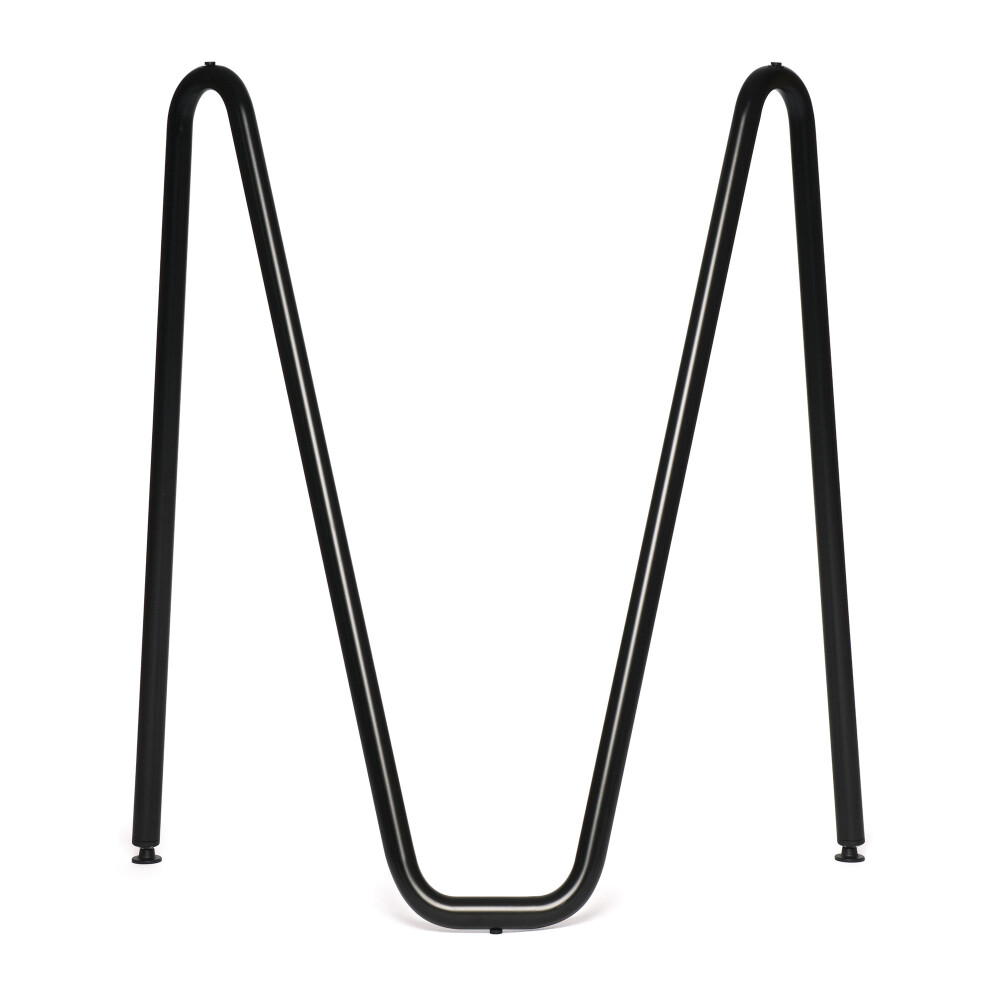 The Sinus trestle table legs are made out of a single piece of tubular steel, which is bent into its ideal static shape. Due to the optimal structural design of the steel tube, the Sinus is extremely stable, but with the minimal use of material, it is light and easy to handle. The open shape of the trestle table legs allow lots of legroom, and since the table top is detachable, the length of the table can be easily adjusted, changes in room layouts can quickly be made, and they can be stacked to save space. If you want to screw the tabletop on permanently, there is a hole drilled underneath the support pads.
Manufacturer: L&Z / Designer: Daniel Lorch / Material: Steel tube / Weight: 8,0-9,0 kg / Made in Germany / Details: Price per pair, powder coated or chrome-plated, including black height-adjustable polyamide bases and tabletop support pads, Sinus M: H 72 × L 63 × D 36 cm, Sinus L: H 72 × L 74 × D 36 cm, maximum loading: up to 300 kg
Get a free linoleum sample set
The sample set includes all 26 shades of linoleum and two types of tabletops core materials and types of edges.
Order now